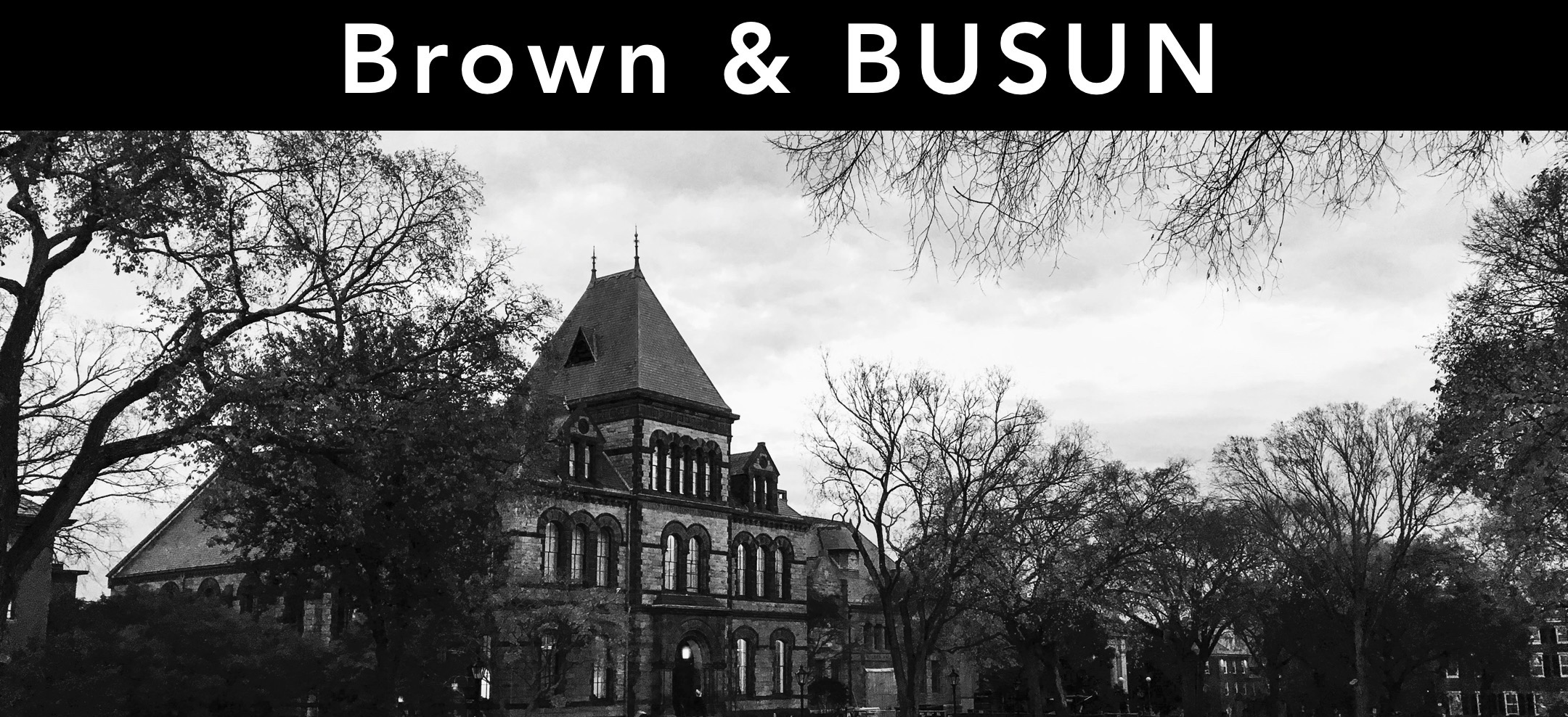 The Brown University Simulation of the United Nations (BUSUN) is a Model United Nations conference for high school students held annually on the campus of Brown University. BUSUN is proud to host over 900 delegates and 100 advisors each year. Since its founding in 1996, BUSUN has valued diplomacy, integrity, and creativity. The BUSUN Secretariat hopes that delegates will deepen their understanding of world affairs while developing their skills in debate, public speaking, and negotiation.
Delegation at BUSUN participate in one of over 40 committees centralized around a conference theme. These committees fall into one of three categories: General Assemblies, Specialized Agencies, and Crisis Committees. Small committee sizes, informed and passionate chairs, and a welcoming atmosphere are characteristic of the BUSUN experience. Debate topics are carefully chosen to challenge delegates to think critically about current events and engage thoughtfully with history. Past topics have included Versailles 1789, the African Union, and a six-joint crisis committee about global cybersecurity.
All committees at BUSUN are held in classrooms on the historic campus of Brown University. During the conference weekend, delegates have the unique opportunity to explore Brown, College Hill, and the city of Providence. The university was founded in 1764, making it the seventh-oldest college in the United States. Brown is an independent, coeducational Ivy League institution of over 6,000 undergraduates, 2,000 graduate students, and nearly 700 faculty members. Students come to Brown from all 50 states and more than 100 countries. Brown was named the #1 College in America for Happiest Students in 2010, and the university is often recognized for its global reach, engaged students, and flexible curriculum.